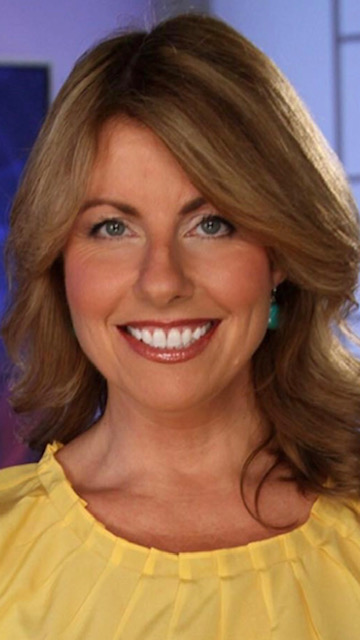 The Florida Breast Cancer Foundation is pleased to announce Ms. Tracy Jacim as the organization's new President and Chief Executive Officer.
Ms. Jacim joined the Florida Breast Cancer Foundation (FBCF) last year as Director of Community Empowerment for the Central Florida Region. Since that time, Chair of the Florida Breast Cancer Foundation Board of Directors and Moffitt Cancer Center Researcher, Dr. Conor Lynch says that Jacim has grown the organization's awareness, reach, and impact throughout the state and in her new role will be able to do that to an even greater magnitude.
Dr. Lynch says, "Tracy's energy, enthusiasm, passion, drive, and commitment combined with her experience here and elsewhere is exactly what our Board of Directors believes will allow FBCF to grow and ultimately better achieve our mission of ending the suffering caused by breast cancer."
As Director of Community Empowerment, Jacim has grown the volunteer base, served as the spokesperson for the organization, developed media campaigns to further the organization's reach, developed strategic partnerships and corporate partnerships, increased support, and has driven the mechanics of the Central Florida operation in a way designed to drive the organization's reach and lay the groundwork for further expansion throughout the state.
Prior to joining the team at FBCF, Jacim spent twenty years as a television news anchor and reporter in San Francisco, Tampa, Buffalo, and most recently at Fox 35 in Orlando. She also held the position as Director of Communications for the city of Clermont. Jacim served as a Director on the board of the Susan G. Komen Central Florida affiliate for nearly a decade. She has a B.S. in Broadcast Journalism with a minor in Legal Studies and specialization in French from Bowling Green State University in her home state of Ohio.
Jacim's career has been highlighted by her passion, compassion, and ability to advocate for those in need of help. She has won awards for her tireless efforts helping those in need maneuver the bureaucratic red tape that can exist in the healthcare industry, for helping empower those battling against disease get the treatment and support they need, for developing strategic partnerships to help impact mission through storytelling, education, and better awareness.
Jacim says the bedrock of FBCF is a strong supportive base that she feels confident will allow the organization to grow and become even more impactful. "FBCF receives a bulk of its funding through the Florida End Breast Cancer specialty plate. 100 percent of funds donated to FBCF stays in Florida. FBCF currently funds research, educational and outreach programs targeting both physical and emotional needs, advocacy programs, and direct service funding initiatives—basically helping people get mammograms and helping those in treatment with living expenses. We are excited to be looking at growing all those programs into all parts of the state."
"Over the past year, I have met so many people who have inspired me to work even harder to end the suffering caused by breast cancer, and it is truly because of them that for me moving into this new role was a foregone conclusion once presented. I am also incredibly proud to work alongside our truly stellar Board of Directors and our talented, impassioned, hardworking staff and cadre of volunteers. It is a privilege and a responsibility to serve as a steward of the hard-earned money donated to this cause and of the cause itself. Florida Breast Cancer Foundation is the only breast cancer organization in the entire country to receive a 100 percent perfect score from Charity Navigator, the organization that ranks nonprofits for their operational models, use of funds, and impact. We are committed to honoring all of you who are in the trenches and all who contribute by doing everything in our power to work toward ending the suffering caused by breast cancer. And we need your help to do this…together with passion and hard work we can truly change the landscape."